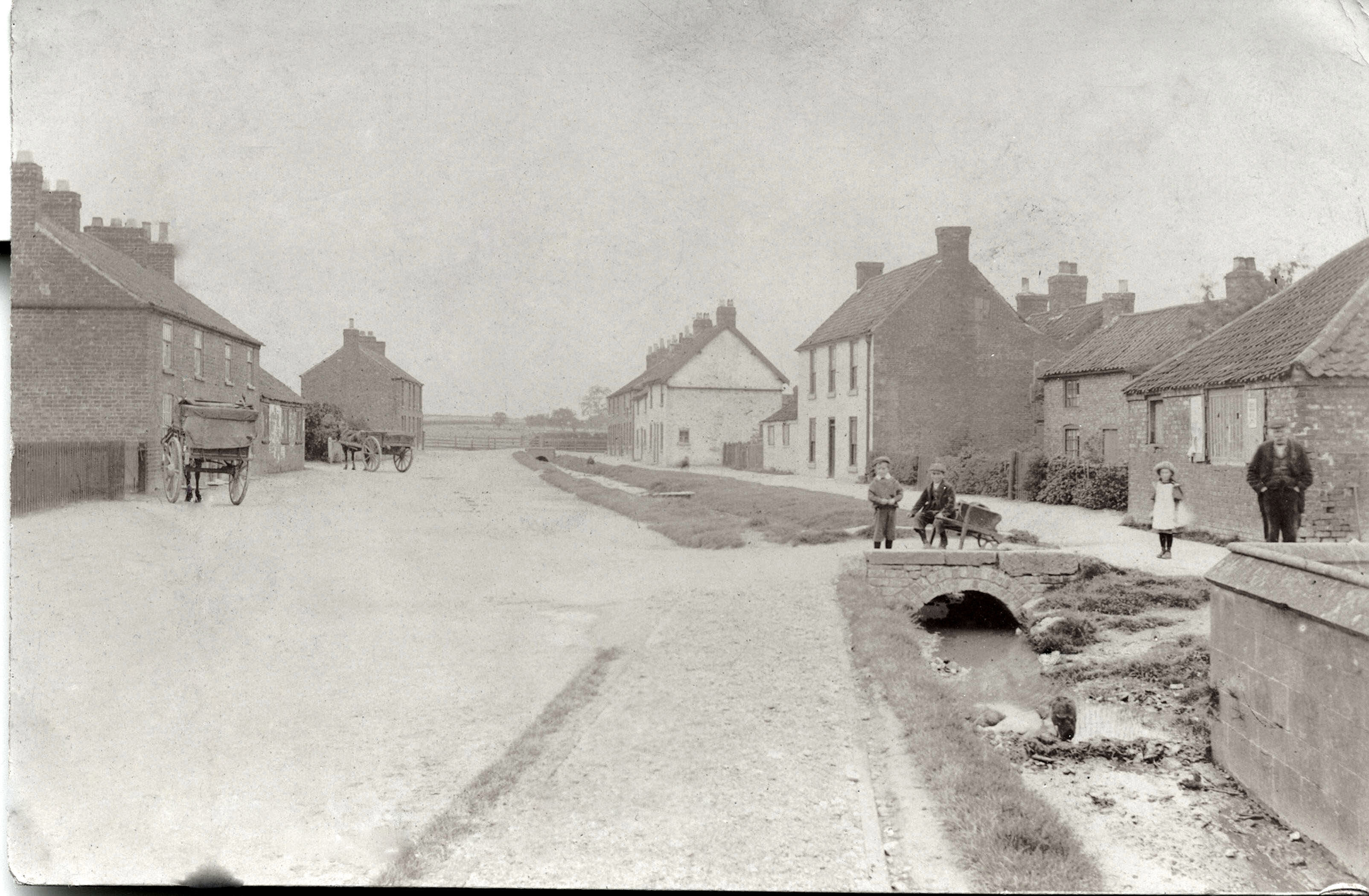 An early photograph of the Forge, West Lutton
Records show that a strip of land in West Lutton amounting to 37½ perches was purchased by Robert Belt on 22nd February 1854. A map dated the same year shows there were no buildings on the site at this time. By the time of the 1861 Census Robert had built a house on the site and was living here with his wife Elizabeth and their 7 children. Listed as a Blacksmith, Robert worked in this building alongside 4 Blacksmiths and 2 young apprentices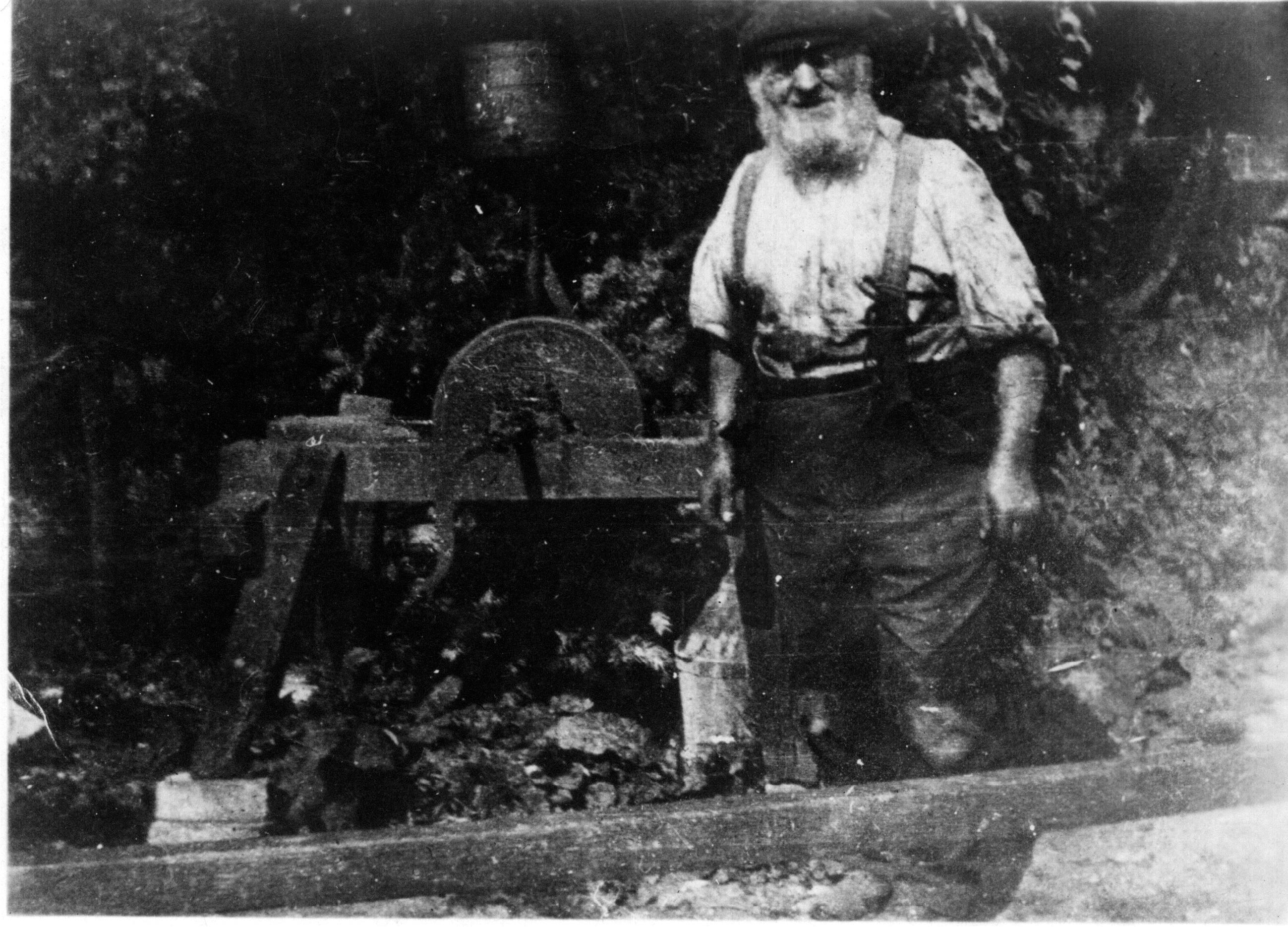 Blacksmith at the Forge
Robert Belt died in 1874 and by the time of the 1881 Census John Adaziah Belt had taken his fathers place as Blacksmith and worked The Forge alongside one of his father's former apprentices with Robert's grandson James as apprentice.
By the time of the 1891 Census the Forge had been taken over by father & son team Robert & John Harding and another large extended family had moved into the Forge. John had previously been apprenticed to Lydia's father James Morris the Blacksmith in Weaverthorpe.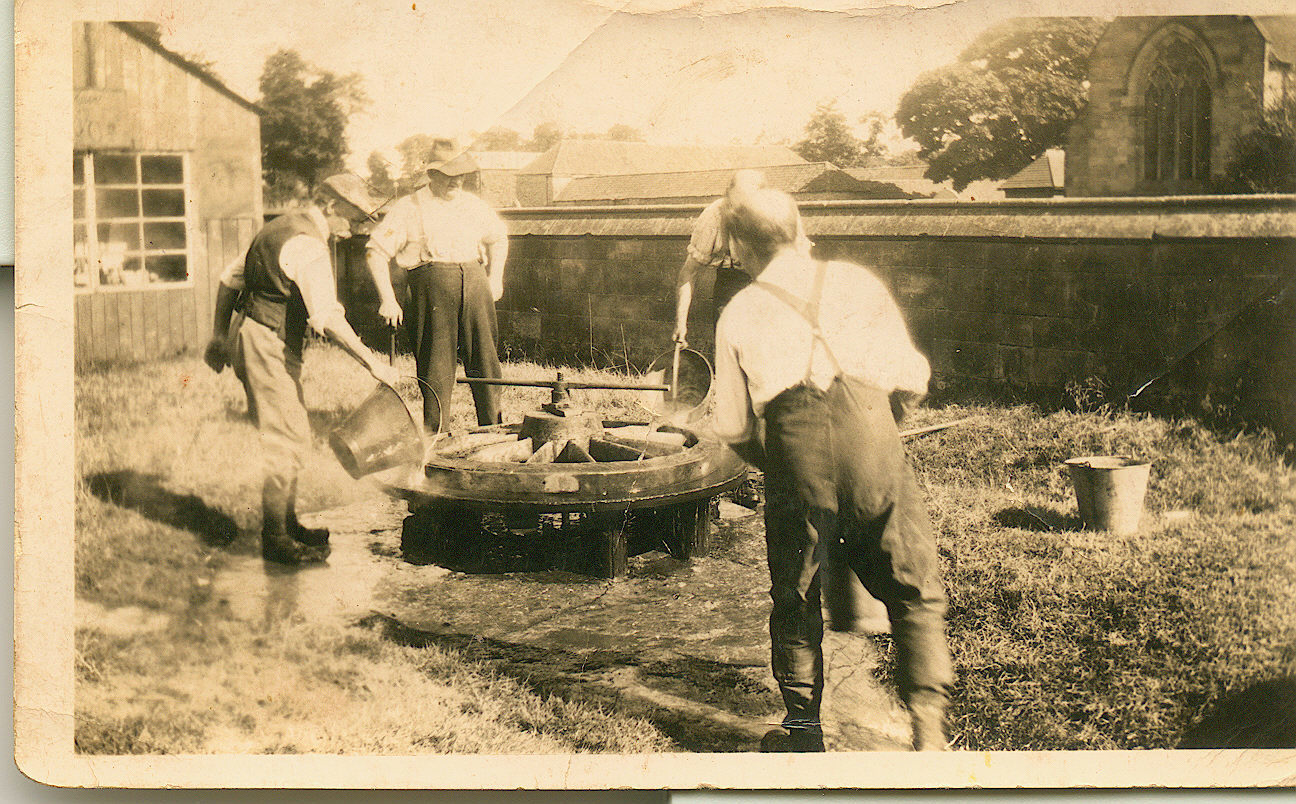 Blacksmiths working on a Wagon Wheel in front of The Forge
The Harding family and their descendants remained at the Forge for over 70 years and no doubt experienced the gradual decline of the Blacksmith industry until 1968 when they finally sold it to a former employee John Lacey.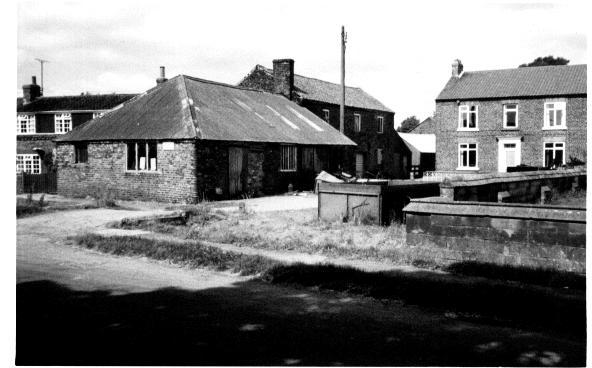 The Forge in the 1960's
We purchased the property in August 2001 by which time it had fallen into a state of disrepair. We embarked on an extensive programme of improvements initially to the main house and in 2005 began the restoration of The Old Forge. The building was completely demolished and rebuilt on the same fingerprint using materials reclaimed from the original building.